High quality self-tapping threaded inserts, available in a range of materials for a wide variety of manufacturing processes.
Self-tapping threaded inserts are a versatile and highly cost effective solution, enabling the efficient production of all kinds of products. As a specialist in threaded inserts, ours are available in the widest range of materials and sizes, produced to the highest standards and to suit a range of installation methods. Our self-tapping threaded inserts are available in M2-M12 sizes in addition to imperial sizes.
Use in a range of materials including
Wood
Thermoset plastics
Thermoplastics
Composite materials
Aluminium
Magnesium
Carbon fibre
Glass filled plastics
Other specialist plastics
Our self-tapping inserts are available in a variety of materials
Brass
Stainless steel (Grade 303 & 316)
Titanium (Grade 5)
We supply tools for the highly efficient installation of self-tapping inserts suitable for a range of manufacturing processes and environments:
The Tappex ElecArm
The Tappex FlexiArm system
Tappex hand installation tools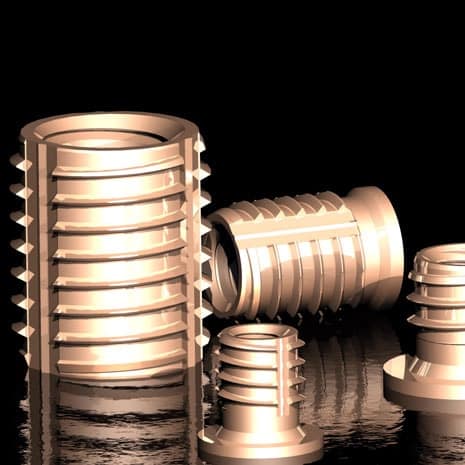 Trisert®
High performance self-tapping brass insert. Self tapping brass insert for use in thermoplastic and thermoset plastic materials. The concept of the Tappex Trisert® design is to provide a reliable and efficient post-mould production process, where the installation torque can be controlled and monitored for increased reliability.
Product Details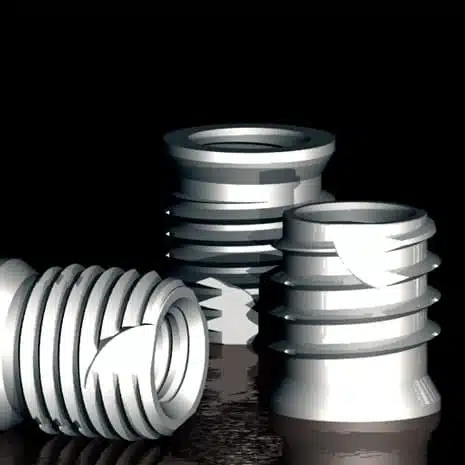 Trisert-3®
Self-Tapping Plated Steel, Stainless Steel or Titanium Insert. The Tappex Trisert-3 has three cutting features to provide a balanced cutting action and reduced installation torque. It is suited for critical applications in hard plastics & light metal alloys and is available in two lengths, regular and long, and is based upon the Trisert Reduced Headed design.
Product Details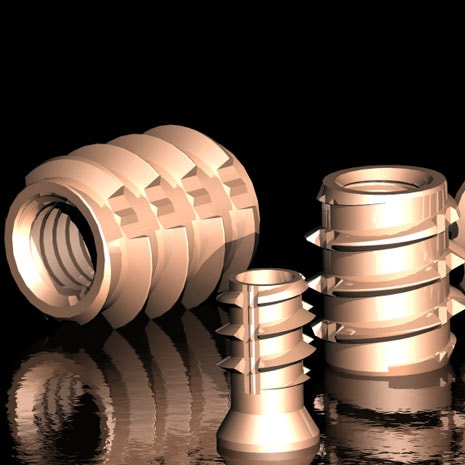 Foamsert®
Self tapping Brass Insert for use in Wood & lower density materials The Tappex Foamsert® is a special version of the Trisert® and has a very coarse truncated external thread form. The Foamsert® threaded insert ideally suited for use in structural foam materials, laminated chipboards, medium density fibre board and certain types of glass reinforced plastics (GRP).
Product Details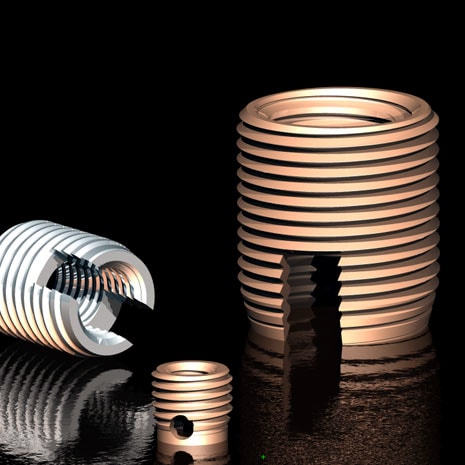 Ensat®
Steel and Stainless steel Self Tapping Inserts Steel/Stainless Steel Insert For Self-Tapping Installation. The Ensat is a single ended self tapping threaded insert with an internal and external thread.
Product Details