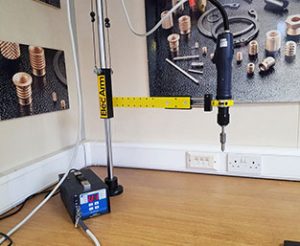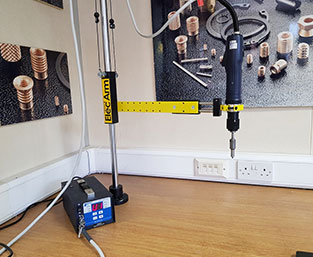 The all new installation equipment for installing Tappex self-threading inserts (Triserts/Foamserts/Trisert-3s).
The ElecArm® utilises a robust vertical support column, horizontal-sliding balance arm with spring support and fitted with an electrically powered torque-settable screwdriver. The screwdriver runs on 230/240v mains and is available in 5 torque ranges from 0.29Nm up to 25Nm value.
An installation demo video will be published later later in October 2019.
Available now, please contact us for details.
Video demonstrations of the ElecArm