Brass threaded inserts made from high quality brass to BS EN 12164 CW 614N standards.
Brass threaded inserts benefit from excellent mechanical properties: corrosion resistance, efficient machinability and good electrical conductivity. They are generally more cost effective compared to steel(s) and are ideal for assemblies made out of thermoplastics, thermosets or composite materials.
Brass has a higher thermal conductivity compared to steel so inserts manufactured from it can be heat-installed more quickly than those manufactured from steel(s).
Performs better than steel for the following applications:
In the presence of hot/cold water it provides excellent corrosion resistance
Suitable for use in some marine environments (i.e. in salt water) although specific application requirements always need to be understood
Good performance in cryogenic applications
Can handle exposure to both mild alkaline solutions and non-oxidising acids, but strong alkaline solutions or oxidising acids should be avoided
Very good corrosion resistance to petroleum based materials
Good strength, nearing the tensile strength of low-carbon steel
Compatible with industry plating surface finishes, including nickel, for both aesthetics and enhanced electrical conductivity
Brass can be readily recycled and so could be said to be a 'green' material
Brass can also be specified, 'lead free', and after careful process development by Tappex, 'lead-free' threaded inserts are now available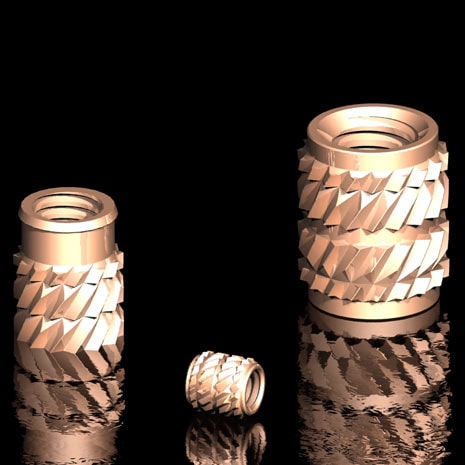 Setsert®
Brass Insert for hard plastics. Threaded insert designed for cold press installation into hard and filled thermoplastic and thermoset plastic materials. Available as a Single and Double Ended brass insert.
Product Details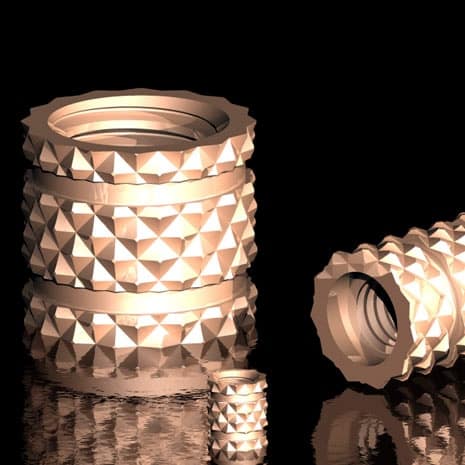 HiMould®
Inserts for moulding in. The Tappex HiMould range of brass inserts has been developed for plastics injection & compression moulding installation(s). Available in 3 body styles with both metric & some imperial equivalent threads.
Product Details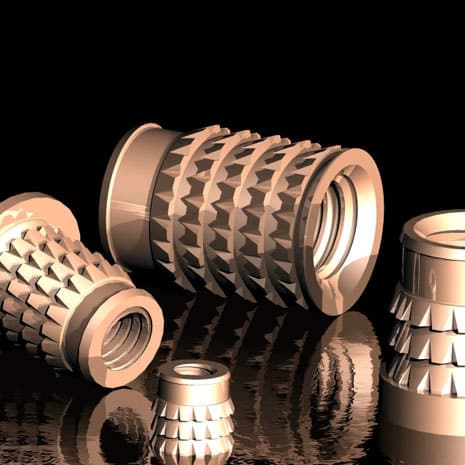 Multisert®
Thread Inserts for Cold Press, Heat or Ultrasonic Installation. The Tappex Multisert® range of brass inserts for plastics have been developed to provide a multi-purpose threaded insert for a wide variety of applications. They are available in short and regular lengths and either unheaded or headed variants; normally lengths stated in mm.
Product Details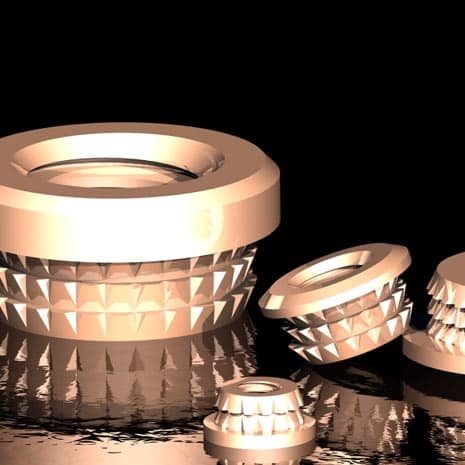 Microbarb®
For pull through applications in thin section materials. The Microbarb incorporates all the standard features of the Multisert range but provides the designer and production engineer with a brass insert suitable for pull through applications in thin section materials. The performance offered by the larger diameter and head offsets the shorter barb length when compared to the equivalent Multisert.
Product Details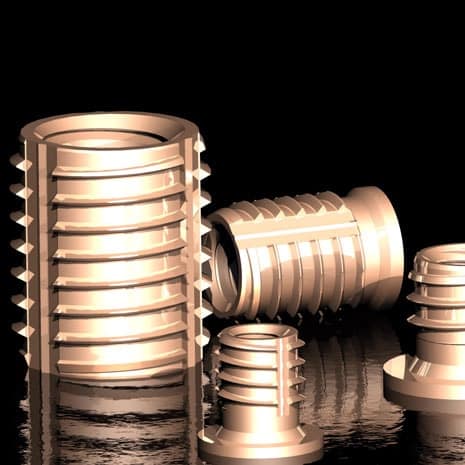 Trisert®
High performance self-tapping brass insert. Self tapping brass insert for use in thermoplastic and thermoset plastic materials. The concept of the Tappex Trisert® design is to provide a reliable and efficient post-mould production process, where the installation torque can be controlled and monitored for increased reliability.
Product Details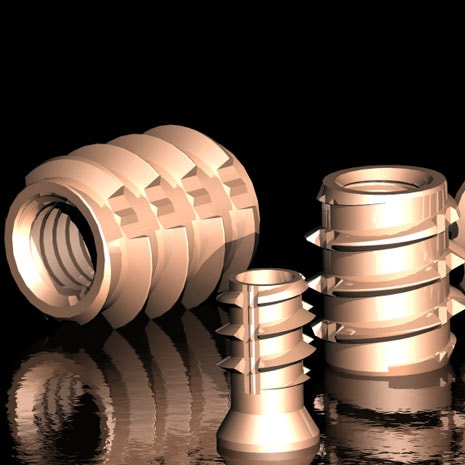 Foamsert®
Self tapping Brass Insert for use in Wood & lower density materials The Tappex Foamsert® is a special version of the Trisert® and has a very coarse truncated external thread form. The Foamsert® threaded insert ideally suited for use in structural foam materials, laminated chipboards, medium density fibre board and certain types of glass reinforced plastics (GRP).
Product Details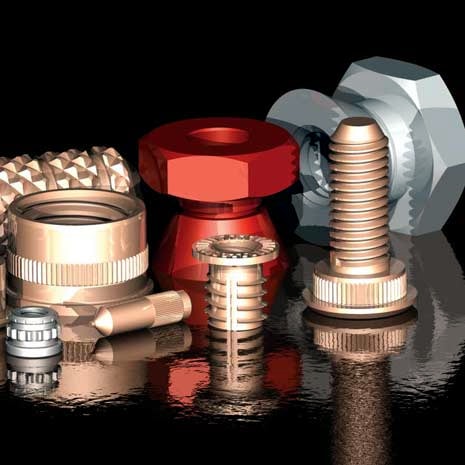 Imperial Range
Imperial thread sizes. Tappex can manufacture most Imperial thread sizes using the external features of the nearest metric equivalent product, so design information will be the same as listed. Popular sizes are available from stock; other sizes are available to order in reasonable batch quantities - please contact the sales office for help.
Product Details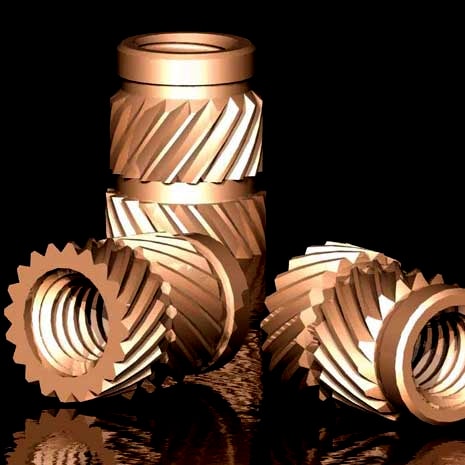 Dedsert®
Heat or Ultrasonic Installation into Thermoplastic Materials. The Dedsert® design includes two bands of helical knurling with left and right helix providing higher performance than conventional thread inserts.
Product Details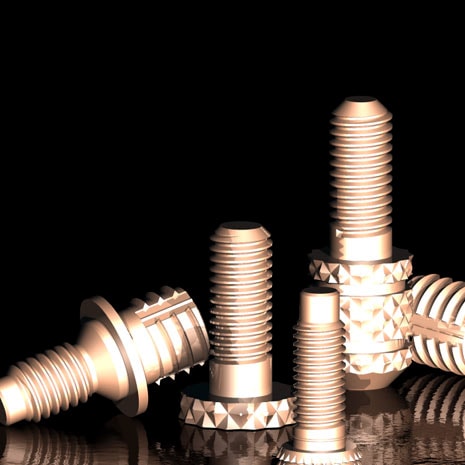 Male Inserts
Brass Inserts to provide a male thread. Press fit, Self Tapping or Mould-in versions for most Plastics. Tappex offer a range of Male Inserts based upon the female equivalent, they can also be supplied with a dog point to ease location of the nut and reduce the risk of cross threading.
Product Details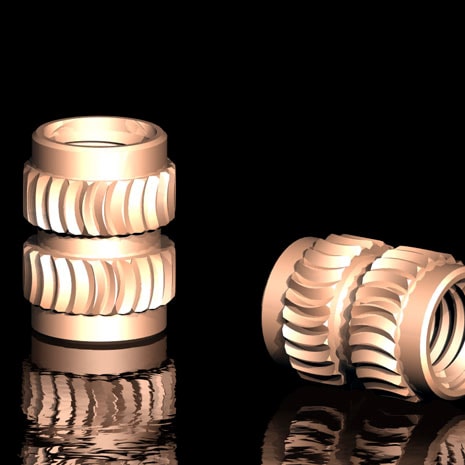 Suresert®
Brass insert for stress-prone plastics. Threaded insert designed for Ultrasonic or Heat installation into notch sensitive thermoplastics. The double ended design is easy to orientate for manual or automatic installation.
Product Details