Tappex and the Ventilator Challenge UK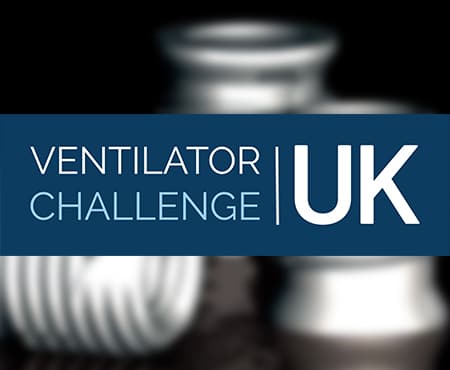 Tappex are renowned throughout the fastener industry for the quality of our products and they're most often specified and used in the most critical applications. For a number of years we've been supplying self-tapping thread inserts to a well-known OEM producing medical machinery. This manufacturer is one of the key consortium members, working on the UK Ventilator Challenge project. As part of the project, there are a number of critical plastic components that need to be CNC machined and have threaded inserts installed. As the medical machine OEM's preferred supply partner, Tappex were delighted to lend our support to the project. With over 40 million thread inserts in stock, here in the UK – we knew that we were well placed to help.
Tappex were also approached by one of the consortium members and asked for installation equipment, suitable to install threaded inserts in high volumes. To help support the project, Tappex have loaned two of our Flexiarm installation tools to the sub-contractors responsible for installing the 180K inserts, in the next 8 weeks.
The Ventilator project is a consortium of significant UK industrial, technology and engineering businesses from across the aerospace, automotive and medical sectors, has come together to produce medical ventilators for the UK. The Ventilator Challenge UK Consortium is led by Dick Elsy, CEO of High Value Manufacturing Catapult, a group of manufacturing research centres in the UK. Companies in the consortium have now received formal orders from the Government for in excess of 15,000 units. The consortium will now accelerate production of two agreed designs, based on existing technologies, which can be assembled from materials and parts in current production. The Ventilator Challenge UK consortium is committed to playing its role in delivering both medical ventilator designs to the required specifications and, in conjunction with these other companies, organisations and groups, aid the delivery of additional ventilators to the NHS. The companies involved have taken many of their people from key company projects to do this and serve the national need.
Tappex, as a UK manufacturer of threaded inserts commonly used in the medical industry, have remained operational and have wherever possible prioritised manufacture of inserts for medical applications.